The new Disability Cultural Center (DCC) is currently housed in the Daley Library, room 1-461. Students are welcome to stop by between 9 a.m. and 5 p.m. Monday through Friday to visit and meet the staff and other students. The center is engaged in cultural programming and community outreach, joining the other Centers for Cultural Understanding and Social Change. Roxana Stupp, former director of the UIC Disability Resource Center (DRC), is directing the cultural center during this time of transition.  The DCC reports to Amalia Pallares, Associate Chancellor and Vice Provost for Diversity.
(Photo above:) From left to right, Lily Diego and Brian Heyburn, both DCC staff and two members of the performing arts organization "Erasing the Distance" joining the dialogue with the audience at the DCC and LCC event Countering Stigma Through Storytelling.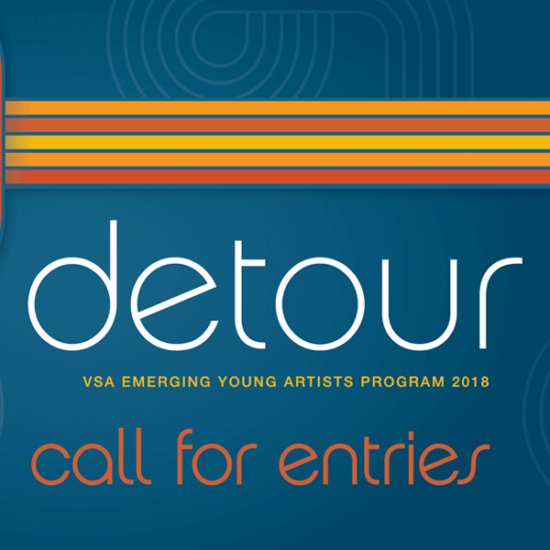 Detour, 2018-2019 VSA Emerging Young Artists Program
Call for Entries:
Announcing Detour, the 2018-2019 VSA Emerging Young Artists Program competition and exhibition!  The Detour call for art is now open and accepting submissions. Help us spread the word about this exciting opportunity for emerging young artists with disabilities, ages 16-25, and help us showcase art that takes us in new direction and celebrates the unexpected.
Read more