Jan
19
2021
DCC Spring Open House
January 19, 2021
2:00 PM - 3:00 PM
Address
Chicago, IL 60607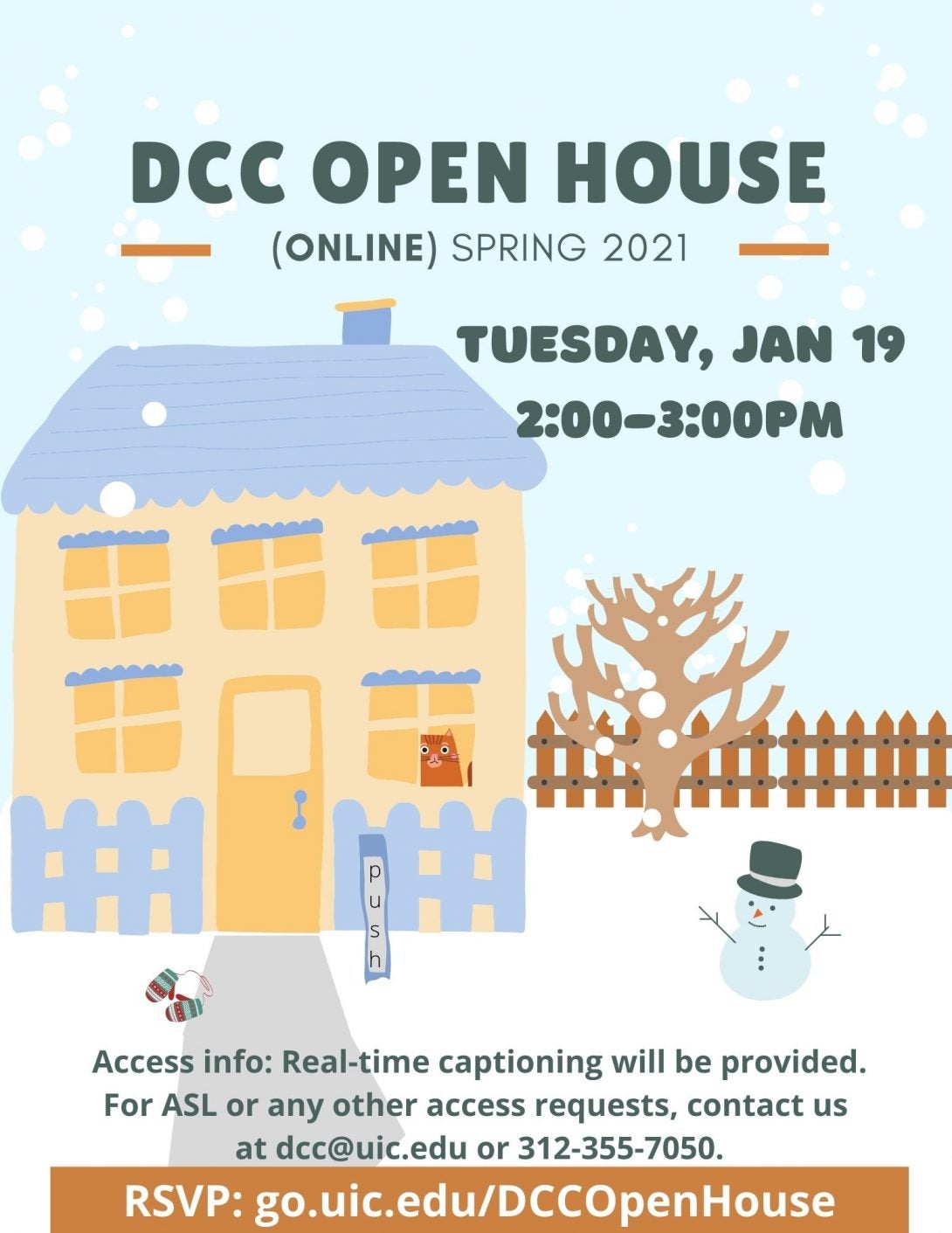 DCC Open House (Online)
Spring 2021
Tuesday, January 19
2:00pm-3:00pm
RSVP for the Zoom information: go.uic.edu/DCCOpenHouse
Come visit us at DCC House, a Virtual Community Space!
Come meet DCC staff, learn about our Center, and mingle! We'll have some introduction ideas and games, and we'll have our "Kitchen Table" break out room available for more informal mingling.
As ever, come as you are and participate as much or as little as feels comfortable!
This has been an interesting year, for sure, and we're looking forward to engaging with you!
RSVP at go.uic.edu/DCCOpenHouse
When you RSVP, you will receive an automatic email with the Zoom information.
Access info: Real-time captioning will be provided. For ASL or any other access requests, contact us at dcc@uic.edu.
DCC House is a virtual community space that uses breakout rooms to hold multiple environments.
Image Description: A yellow and blue two story house has a fence, a gold front door, and gold windows with blue awnings. A post with a vertical push button sits in front of the front door. An orange cat peers out of one window. On a snowy lawn, there is a tree, a snowman, and some mittens. DCC Open House is at the top in large gray letters, and there is a copper band at the bottom with white text that says "RSVP: go.uic.edu/DCCOpenHouse." Smaller gray text gives additional information, transcribed above.