Community Engagement
In Our Own Words: Conversations Matter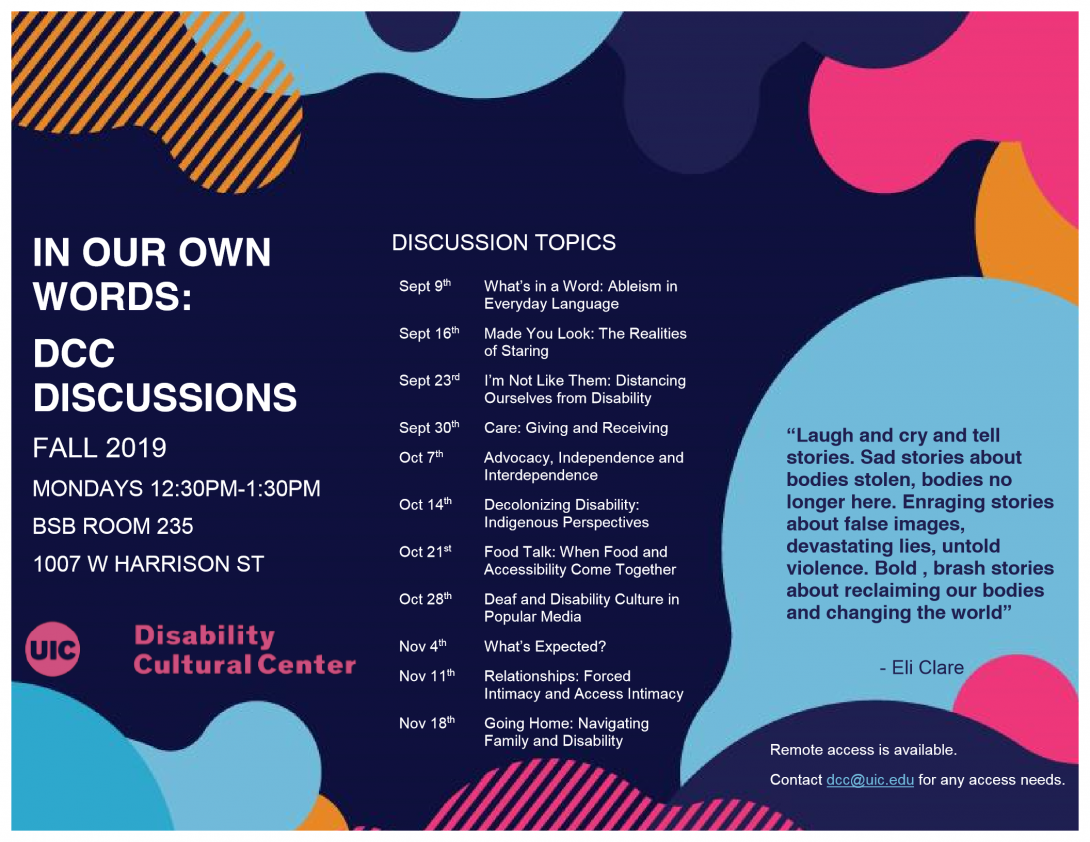 Join the DCC for a series of informal conversations on a range of topics related to disability, culture, and identity. Through these conversations, we aim to foster spaces for intentional, open, and respectful dialogue while continuing to further critical understandings of disability. Facilitators will have a topic and guiding questions. Come reflect, process and learn with us! For any access needs or info on how to join remotely email dcc@uic.edu
Mondays 12:30 pm – 1:30 pm
Location: Behavioral Sciences Building (BSB), 1007 W. Harrison St., Room 235, Chicago IL 60607.
The following topics will be discussed:
Sept. 9th – What's In a Word: Ableism in Everyday Language
Sept. 16th – Made You Look: The Realities of Staring
Sept. 23rd – I'm Not Like Them: Distancing Ourselves From Disability
Sept. 30th – Care: Giving and Receiving
Oct. 7th – Advocacy, Independence, and Interdependence
Oct. 14th – Decolonizing Disability: Indigenous Perspectives
Oct. 21st – Food Talk: When Food and Accessibility Come Together
Oct. 28th – Deaf and Disability Culture in Popular Media
Nov. 4th – What's Expected?
Nov. 11th – Relationships: Forced Intimacy and Access Intimacy
Nov. 18th – Going Home: Navigating Family and Disability
AlterNarratives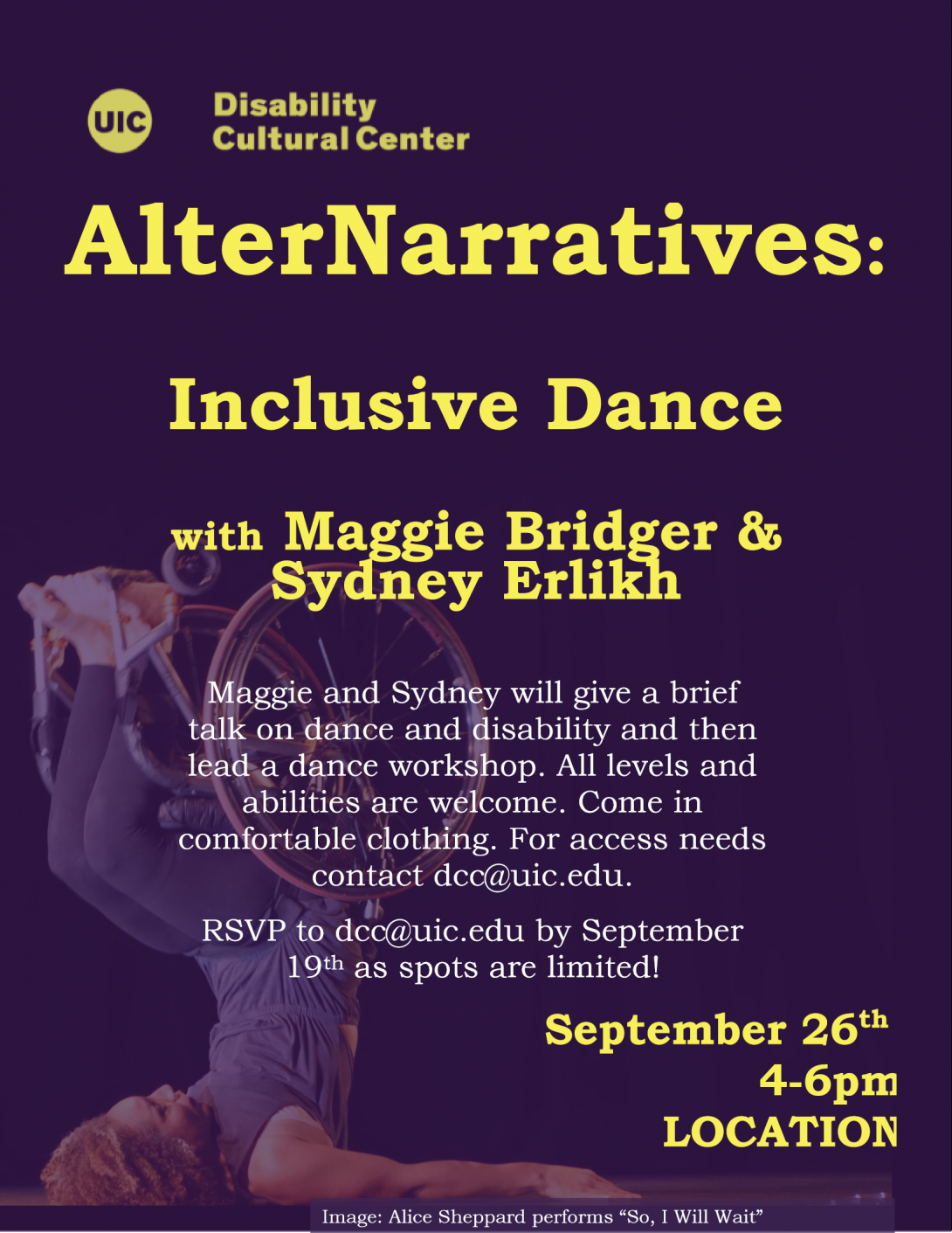 Inclusive Dance with Maggie Bridger and Sydney Erlikh!
Thursday, September 26th, 2019
4:00pm – 6:00pm
Location TBD
Maggie and Sydney will give a brief talk on dance and disability and then lead a dance workshop. All levels and abilities are welcome. Come in comfortable clothing. For access needs contact dcc@uic.edu.
RSVP to dcc@uic.edu by September 19th as spots are limited!
AlterNarratives Description:
We encourage the evolvement of our own narratives. During our time together, we will generate creative works to bridge misconceptions of who we are and how we are perceived. We will read works by disabled authors and take time to delve into our own reflections. Join us in telling our stories. Disabled artists may join us for a session to share and discuss their work. Open to students, staff, faculty and community members. Space is limited, so please RSVP before attending a session!