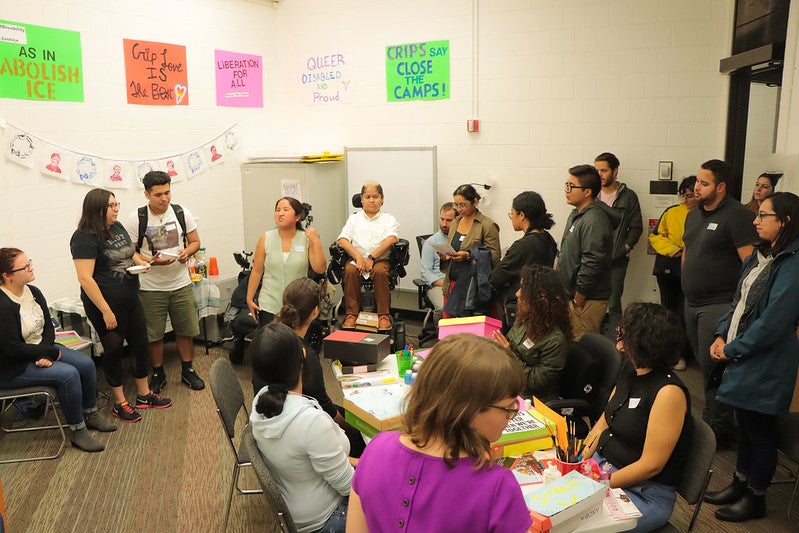 In service of our vision and mission, we organize lectures, workshops, and collaborations with other Centers for Cultural Understanding and Social Change (CCUSCs), community partners, campus partners, and interested students/staff/faculty. Get in touch with us at dcc@uic.edu!
We also offer a number of programming series that occur on an ongoing basis. They work to expand our collective understanding of intersectionality, develop community, and engage another in the fight for social justice. Read our Program Descriptions Here.
To see what DCC events are coming up, check out our Upcoming DCC Events schedule.