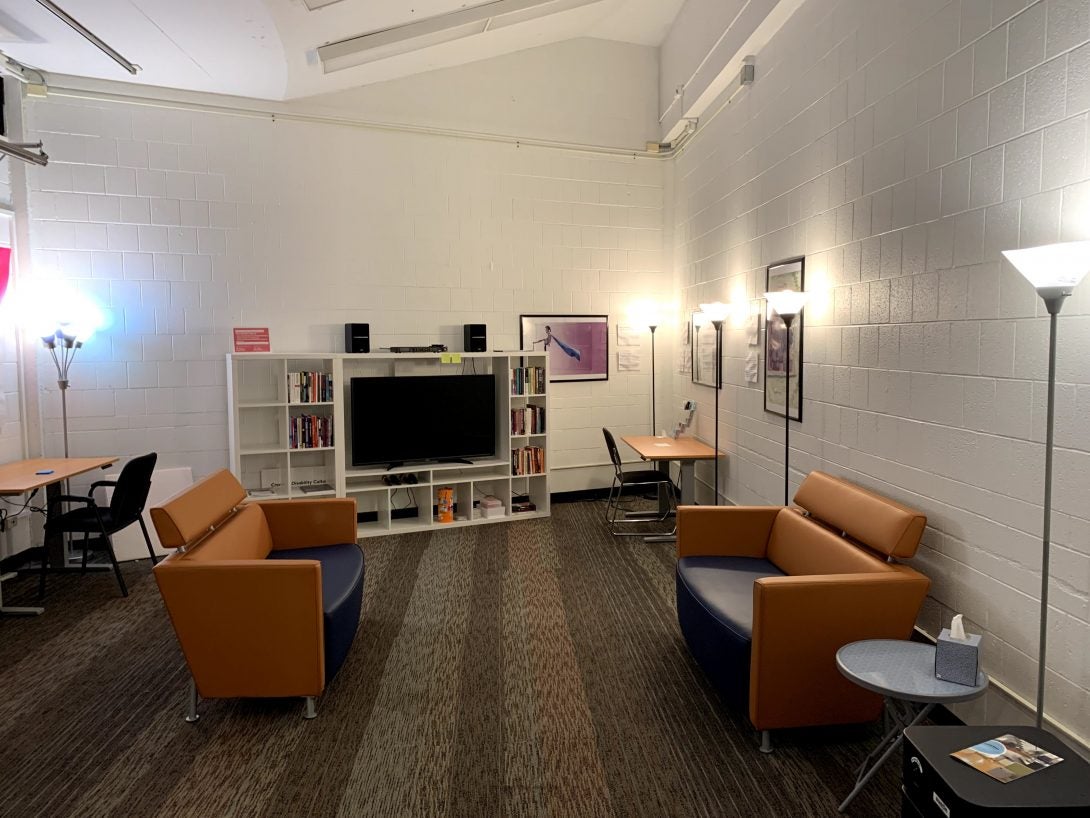 Spring 2022 – DCC Lounge (BSB 235)
Out of love and care for our communities, we will continue to hold most of our programs virtually. As the semester progresses, we may consider offering some hybrid programs. For members of the UIC community who need to be on-campus, limited spots are available in our physical space.
Our lounge will be open on Mondays, Wednesdays, and Thursdays from 11:00am to 3:00pm.
Sign-in to the center using the iPad located at the front desk. Scan the QR Code with your mobile device or enter your information manually into the iPad.
Show DCC Staff your Daily Pass (go.uic.edu/DailyPass).
Our space will be open for use on a drop-in basis, and we have enough space for four people at a time, plus one (lovely) staff member. Find out where we're located and how to get there!
We ask that anyone who wants to use our space follow our community agreements. These guidelines may change in response to the ongoing situation on campus and beyond.
In these times, as ever, don't hesitate to get in touch with us to talk about any access needs or concerns:
dcc@uic.edu or (312) 355-7050
DCC Lounge Community Agreements
Masks on at all times, whether vaccinated or unvaccinated.
Drinks are okay! Sip & replace your mask right away.
No eating in the lounge, please. If you really need to eat, check with us to see if we can make an office available to you.
Room Capacity: 5
Safety Information for DCC Lounge
We clean the Lounge spots with hydrogen peroxide between users (fragrance free sanitizer).
We have a medical-grade air purifier!
Accessibility Features
We have a mix of small pleather couches and adjustable height tables.
Other accessibility features that we have in our space include:
Clear masks
Adjustable lighting
Memory foam orthopedic seat cushions
Lumbar pillows
Weighted blanket
Height-adjustable reading stand
Foam rollers