DCC Space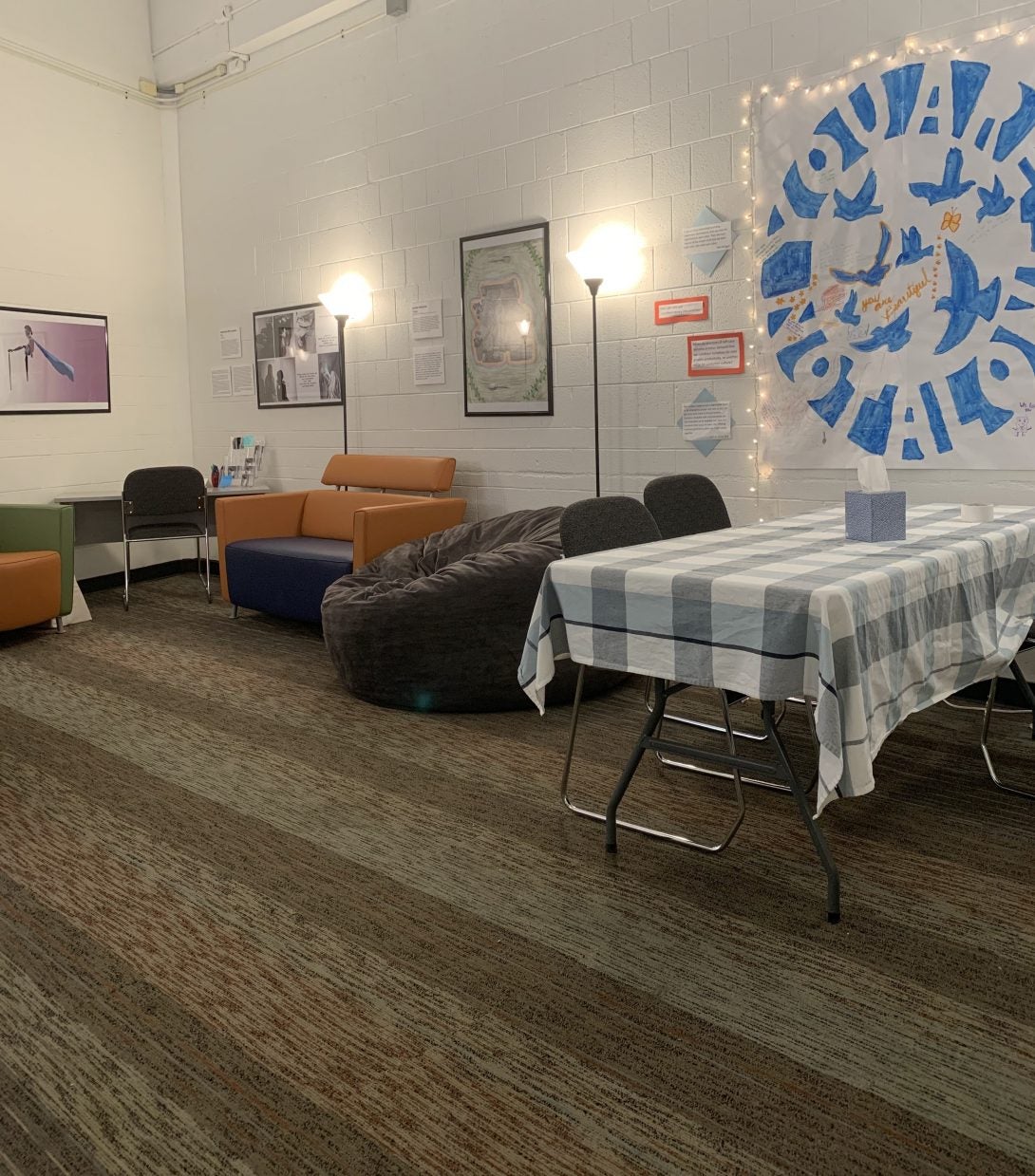 The DCC is currently operating virtually so our physical Center is closed. To learn more about our remote programming, please visit our COVID-19 & Collective Care webpage.
When it is safe to be physically together again, we welcome community members and UIC students, staff, and faculty to use our space. Can come hang out, study, eat your lunch.
We have adjustable lighting, bean bag chairs, some couches, a communal work table, some adjustable height tables, and a kitchenette with a small fridge, a microwave, and a coffee pot.
Other accessibility features that we have in our space include:
Adjustable lighting
Memory foam orthopedic seat cushions
Lumbar pillows
Weighted blanket
Height-adjustable reading stand
Foam rollers