Zines, Blogs & Pods
Disability culture is flourishing. Here are some blogs, zines, and pods we love!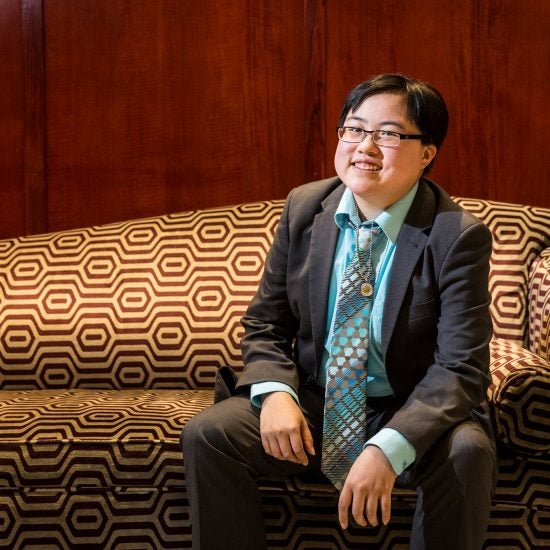 Blog: Autistic Hoya, Lydia X.Z. Brown
Lydia X. Z. Brown is a self-identified "writer, dreamer, organizer, builder, advocate, attorney, activist, strategist, educator, trainer, consultant, and speaker" who writes about radical disability justice and disability policy. Lydia came to share their wisdom at DCC in Fall 2020 (*fanperson screaming*)! This blog contains so many amazing resources, definitions, and insights on ableism, autism, and issues relating to disability and disability justice.
Image description: Lydia Brown (young East Asian person with glasses and short hair, wearing teal shirt and tie with charcoal gray suit) poses for a portrait on stylish couch at Washington Square Hotel, Friday, November 17, 2017. Photo Credit: Natan Dvir
Autistic Hoya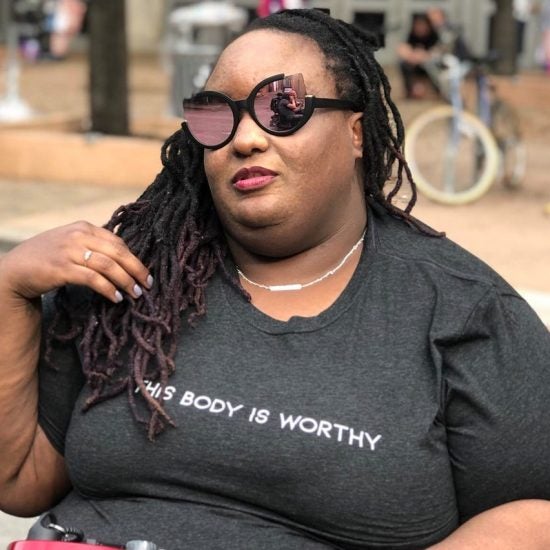 Blog: Crutches and Spice, Imani Barbarin
Imani Barbarin is a disability representation and inclusion advocate. She is a public speaker, writer, and blogger who explores issues relating to the intersection of race, disability, and gender. She is well known for her social media presence, especially creating the hashtags #ThingsDisabledPeopleKnow and #AbledsAreWeird.
Image description: Imani, a Black woman, is wearing a grey T-shirt on which is written "This body is worthy" and large, dark, reflective sunglasses.
Crutches and Spice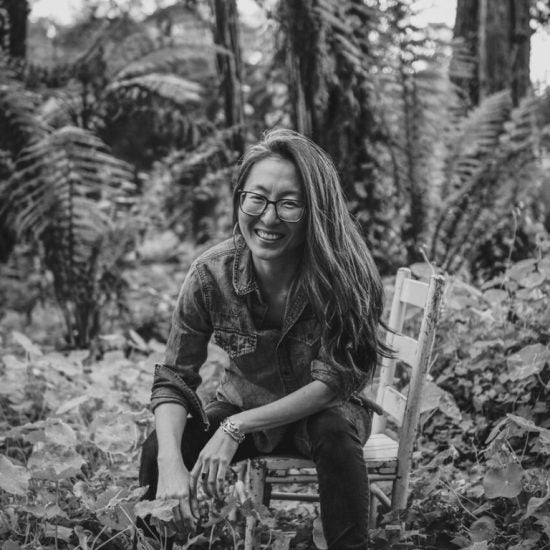 Blog: Leaving Evidence, Mia Mingus
Mia Mingus is a writer, educator and community organizer for disability justice and transformative justice. Mia helped to create and forward the disability justice framework and has coined language and concepts such as "access intimacy," "magnificence," "politically and descriptively disabled" and "forced intimacy." Her blog, Leaving Evidence, is an excellent resource for anyone interested in learning about disability, access, ableism, and  disability justice.
Image description: Black and white photo of a Korean woman smiling with long hair and glasses, sitting on a wooden chair with plants and trees all around her.
Leaving Evidence
A magazine-style article: DHD 400 Interns Tell Us What's Up with the 2020 MDA Telethon Reboot!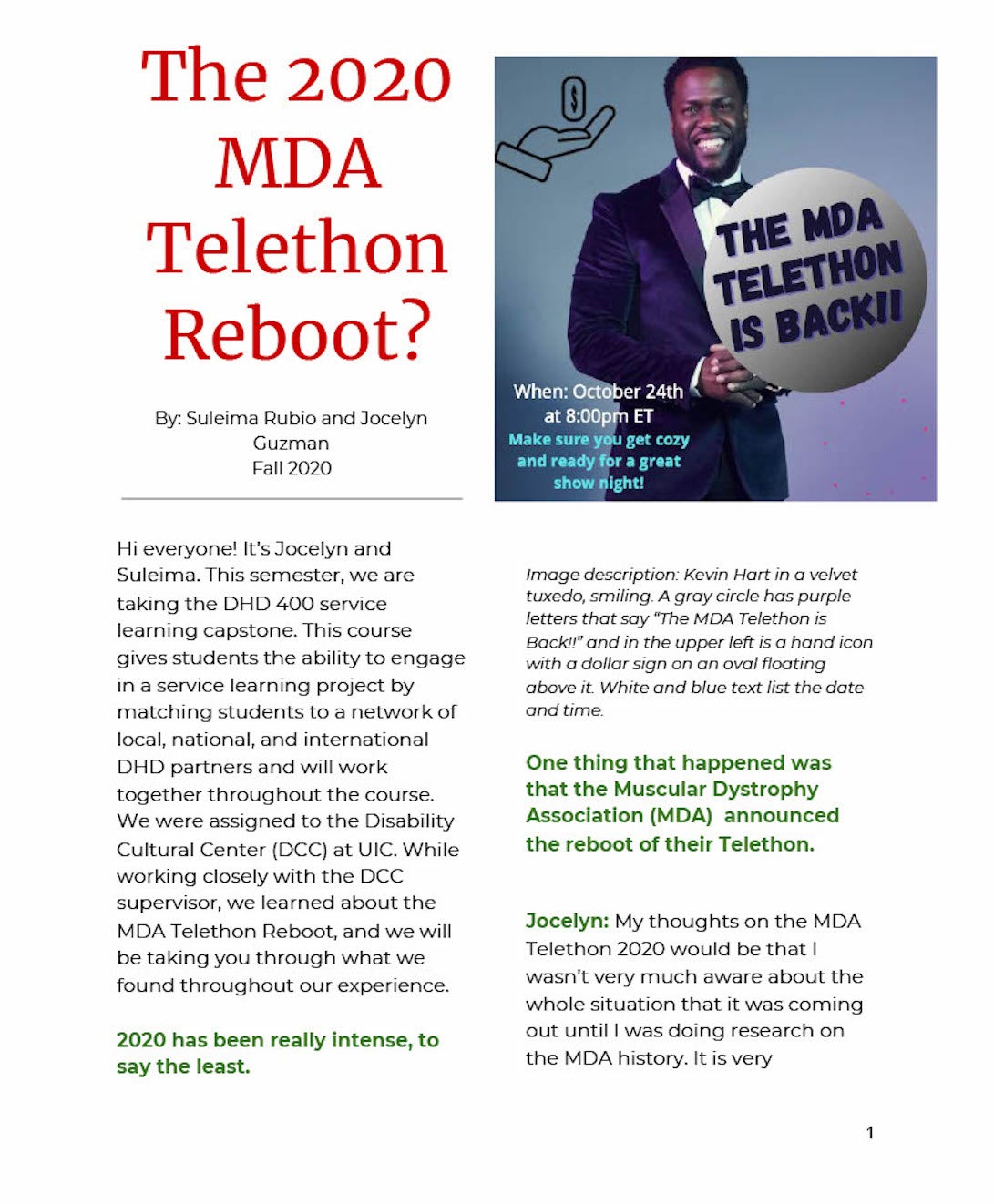 In Fall 2020, our wonderful DHD 400 interns Suleima Rubio and Jocelyn Guzman took a deep dive into disability history,  investigating the 2020 reboot of the Muscular Dystrophy Association Telethon. Read their article to learn more about the Telethon, the disability community's critiques, and the reboot.